Hotel in Haus in Ennstal
Situated at the foot of the Hauser Kaibling
Whether in winter or in summer, the location of our hotel in Haus in Ennstal offers you year-round advantages: Reiters feel-good hotel is located in the centre of the village Haus and is therefore well connected to the ski resort Schladming-Dachstein. You can ski to within 150m of the hotel. The base station of the gondola is 1000 m away and reachable in 3 minutes with the ski bus. An 8 man gondola carries you up to the ski resort.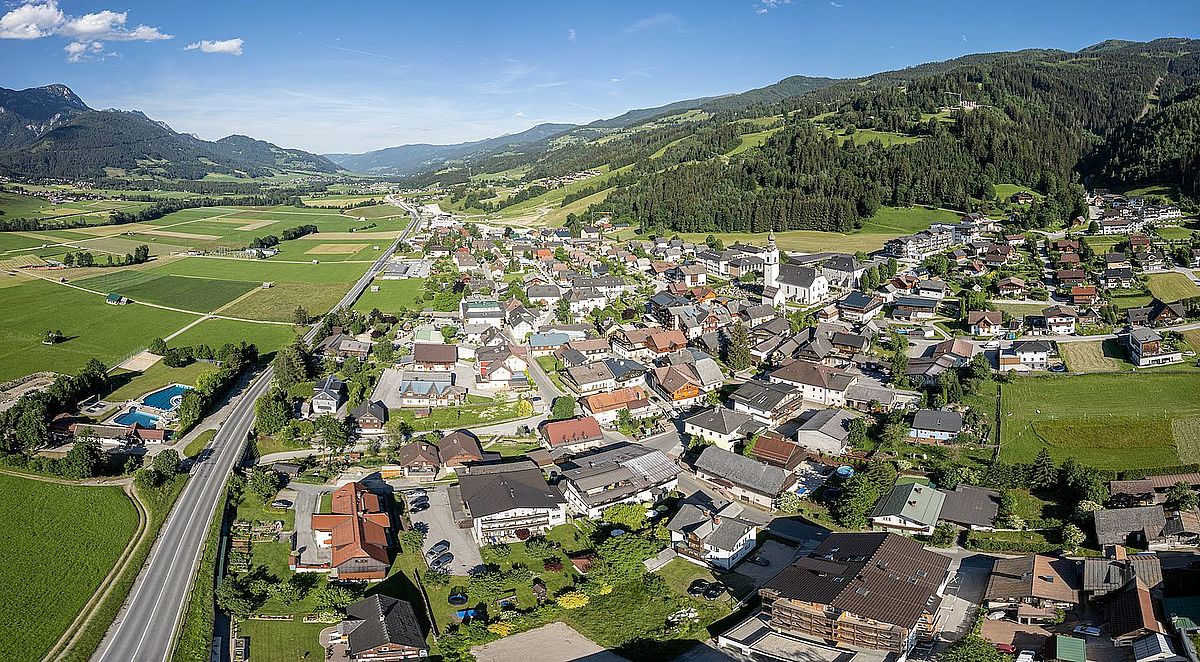 Top location in the feel-good hotel
Reiters feel-good hotel is only 100 metres away from unspoilt nature. You can be there in 3 minutes on foot to immerse yourself in the beautiful green landscape. In the immediate vicinity you will find numerous hiking trails and mountain bike routes.
The vibrant mountain town of Schladming is only a 5 minute drive away. The village of Haus also offers the necessary degree of seclusion – in Reiters feel-good hotel you can relax without having the feeling that you are missing out on something.
Our location is unique: Explore the mountains, discover nature, and experience an unforgettable holiday.
- WALTER REITER, HOST -